Join Dare to Grow Texas and DSW for a
shoe shopping experience
You may like'em red,
Or prefer'em blue,
Join us in May,
To get some new shoes!
---
Julie Thurburn,
Colour IQ
image advisor, will educate us on shoes and how to put your outfit together from the ground up.
Do you have a special outfit that needs the perfect pair of shoes?  Wear or bring it and get professional guidance. Or, simply join us for some shoe therapy.
A special thanks to DSW for providing a discount to those who attend and shop that night!!!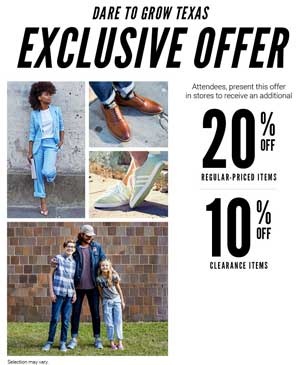 Preston Town Center
5301 Belt Line Road
Dallas, TX 75254
May 17, 2018
6:00PM – 8:30PM