Partners in the Dream
Let's gather around to hear her dream.
Hear the heroic story of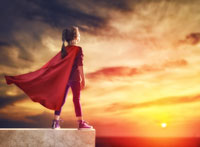 successful women and the 'one thing' that catapulted their careers in a forward direction.  Experience an engaging interactive activity.  Learn the rules to follow and the one's to break.  Enjoy good connections, refreshments and leave inspired to achieve.
Dare to Join Us!
All Partnership Benefits Include:
You will be recognized as a DtGT Partner on the Dare to Grow Texas website
Your company logo will be included on the Our Partners page
Your company logo will be linked to a page on your website
You will be included in a social media marketing campaign
You will receive a Board Member introduction at events
You get a 2-minute talk time
Silver Partner
$4,000/$6,000/$9,000
Monthly networking events partner for 3 consecutive years
1-minute Networking Event and Workshop Spotlight
Company name displayed on workshop signage
Company recognized as a Silver Partner in all print, online marketing materials, and social media outlets
Recognition as a Silver Partner on Dare to Grow Texas website with a link to company website. Logos must be in 'png', 'gif', or 'jpg' format
Right to use Dare to Grow Texas logo in approved contexts as a Silver Partner
Company will receive (2) tickets for 12 monthly networking events (no roll-over), for 3 years
Company will receive (2) V.I.P. tickets with full workshop admission, V.I.P. reception, and swag bags (names and contact information must be provided to DtGT)
One (1) 6 ft, skirted exhibitor table, 2 chairs, Wi-Fi and electric
May provide 1 interactive game per monthly event
May provide a gift or gift certificate for swag bags
Official Partner
$7,500/$9,500/$12,500
Monthly networking events partner for 3 consecutive years
May introduce speaker panel at 1 monthly networking event, each year
2-minute Networking Event and Workshop Spotlight
Annual workshop partner for 3 consecutive years
Company name displayed on workshop signage and Passport book
Company recognized as an Official Partner in all printed, online marketing materials, and social media outlets
Product or Service exclusivity
Company will receive networking event and workshop Attendee and Event Support contact and demographic information
Public acknowledgment during workshop Opening Session
Recognition as an Official Partner on the Dare to Grow Texas website with a link to company website. Logos must be in 'png', 'gif', or 'jpg' format
Right to use Dare to Grow Texas logo in approved contexts as an Official Partner
Company will receive (2) tickets per month for 12 monthly  events (no roll-over), for 3 years
Company will receive (5) V.I.P. tickets with full workshop admission, V.I.P. reception, and swag bags (names and contact information must be provided to DtGT)
One (1) 6 ft, skirted Exhibitor table, 2 chairs, Wi-Fi and electric
May contribute a gift or gift certificate swag bag
May provide a raffle prize for workshop Passport contest winner
Platinum Partner
$5,000/$7,000/$10,000
Monthly networking events partner for 3 consecutive years
May introduce speaker at 1 monthly networking event, each year
2-minute Special Event and Workshop Spotlight
Annual Workshop partner for 3 consecutive years
Company name displayed on workshop signage and Passport book
Company recognized as a Platinum Partner in all printed, online marketing materials, and social media outlets
Product or Service exclusivity
Company will receive networking event Attendee and Event Support contact information
Public acknowledgment during workshop Lunch Session
Recognition as a Platinum Partner on the Dare to Grow Texas website with a link to company website. Logos must be in 'png', 'gif', or 'jpg' format
Right to use Dare to Grow Texas logo in approved contexts as a Platinum Partner
Company will receive (2) tickets for 12 monthly networking events (no roll-over), for 3 years
Company will receive (4) V.I.P. tickets with full workshop admission, V.I.P. Reception, and swag bag (names and contact information must be provided to DtGT)
One (1) 6 ft, skirted Exhibitor table, 2 chairs, Wi-Fi and electric
May contribute a gift or gift certificate swag bag
May provide a raffle prize for workshop Passport contest winner