The Secrets to Having Great Personal Credit
Your life is your credit. If you have ever been denied a loan or even a job due to your credit, then you already know the importance your credit profile has to your life. Come learn how credit really works and the secrets to having great personal credit. Everyone will experience a credit issue in life, it's not a question of if you will have a credit issue, it's when and to what degree. Knowing the facts, your consumer rights, the things that help you and…the things that hurt you can make all the difference in the world.
About the Speaker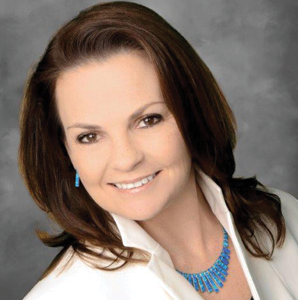 Jacklyn Shapiro is a credit expert and advocate for consumers and businesses across the country. Her experience spans over 20 years in the credit and finance industries. She has demonstrated her passion for the industry by spending countless hours researching, giving lectures and community education programs regarding credit and its importance. Dedicated her time to networking and creating a pipeline of business for the organization resulting in a 65% increase in revenue in the last 24 months and by doubling the number of clients that the company services. Jacklyn has been a guest on radio shows such as The Automotive Edge with Kurt Chase and The Real Talk with Willie Lambright, Mike Citron's national credit webinar series, ESPN and a noted speaker across the country. She was honored to be recognized by Strathmore's Who's Who Worldwide as a Woman of Excellence 2017 and awarded Best of Addison for 2016 & 2017.