Creating Real Wealth
Creating wealth doesn't have to be a fantasy. Let's make it part of your big picture plan. Learn the building blocks to unlock a way of thinking that will help you emotionally and mentally live financially unstuck. Using the Living Balance Sheet, you will be able to set goals and 'course adjust' through your life. Whether you feel new to the conversation or you want to refine your current strategy we will keep it simple. It's time you enjoyed commanding your financial path!
About the Speaker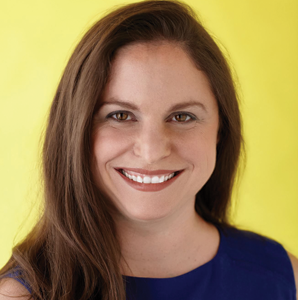 Laura loves helping people turn their vision of "having to work into wanting to work" a reality. Having worked in the corporate world and as a business owner, she understands the challenges that both face. Laura aims to help others enjoy life and be prepared for the unexpected by providing financial education, financial balance, and financial knowledge so they can pursue their dreams. Laura focuses her practice on supporting women in their financial health and balance. She is passionate about working with new young professionals, women who own businesses, and women who wish to move from corporate to business ownership. In addition, Laura supports professionals in the Veterinarian Medicine industry. Laura holds a B.S. in Biomedical Science from Texas A&M University and is originally from San Antonio, TX. Laura moved to the DFW area in 2001 and has lived in Dallas since 2009. She enjoys spending time with her longtime boyfriend Chris and their two dogs Duma (a Rhodesian Ridgeback) and Nandi (a rescued shelter mutt) and hosts fun doggie events for people and their dogs throughout the year, such as dog/owner Halloween costume contests. Laura loves watching college football (Gig'em Aggies), cooking (especially grilling), and travelling; her goal is to travel somewhere new every year. Laura Kleker is a Financial Representative of Guardian.