The Importance of Health & Happiness in Success Productivity
One of the most damaging factors for our bodies is stress. Stress tears down our immune system. Stress impairs our emotional and physical faculties. Stress slows down our progress in every aspect of our lives. To be the best version of yourself, to operate at your highest potential, to win the most you must learn how to be healthy and happy…both are a choice. The very word 'stress' is stressful, isn't it? Let's improve your productivity by identifying the most stressful factors in your life and create a plan to reduce the load. It's not always about getting more stuff done (that thought just increases stress). Rather, by being a happy person while you get your stuff done you will naturally increase your productivity. I'll show you how to implement this game plan on a daily basis!
About the Speaker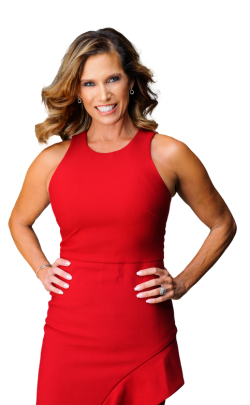 Gens Johnson is CEO & Founder of Gens Johnson Inspires. Gens's passion is helping people move into action and achieve next level growth. She has over 25 years of experience in program development, training, professional speaking, leading successful teams, and creating positive results.
Gens's passion to excellence, success, and helping people achieve has driven her to excel in every industry, company, and organization she has associated.
Gens holds a Masters Degree in Training & Development and a Bachelors Degree in Health& Wellness which speaks to who she is at the core, a professional focused on the complete development of a person; mentally, emotionally, physically, and professionally.
Gens is a wife, mother of five, successful entrepreneur and philanthropist. Along with her professional career she has spent her entire life serving others. She has served on numerous non- profit boards, donates time and resources to multiple organizations, is the Dallas Wall Captain for the International Day of Happiness, and is a BIG for Big Brothers Big Sisters. Gens is the essence of hard work, determination, and fun.