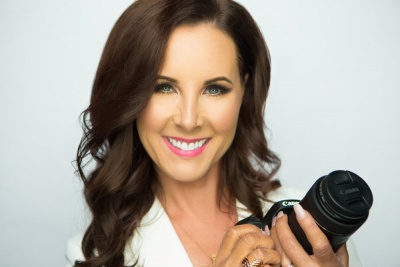 As a seasoned international professional stage and on-camera performer, Elizabeth de Moraes is an internationally certified Success Expert, Video Producer and Media Strategist, who guides you, the high-aspiring entrepreneur, in elevating your business profile in your industry through On-Camera TV work, Social Media Video Production and Personal Branding.
Elizabeth enables you to embody your brand and empowers you to to be recognized as an industry expert by expanding your influence, impact and income through TV and social media videos, all the way from live videos through to fully produced professional videos with her production team.
Her personalized and tailored programs cover:
developing your "it" factor and on-camera delivery and presence so that you look and feel like the celebrity you know you are!
supporting you in all the technical elements of video creation for going LIVE and recorded video through her Video Glam Cam Kit!
getting you mentally and physically ready to rock it out on being interviewed on TV and media
taking your through and producing your fully produced professional video series and quarterly/yearly marketing videos 
changing your mindset to smashing your limiting beliefs around being visible to yourself and the world
With decades of experience as an international professional dancer/choreographer/performance coach, host and actor, with two international Master degrees in practical and theoretical elements of performing, she is an expert in helping performers create a stronger connection with their audience.  Seeing the parallels, she now transfers that unique and powerful gift to the business world and the online space helping entrepreneurs step up and stand out as the expert in their industry.